Boys & Girls Club of Cheyenne Launches New Social and Emotional Wellness Program | News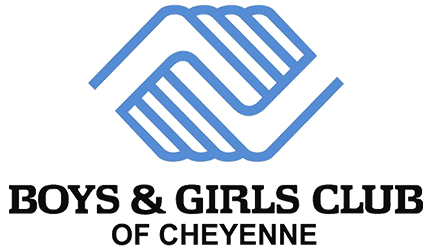 Supporting the mental health of children and adolescents is more important than ever, and the Boys & Girls Club of Cheyenne is excited to offer these vital services as part of a new pilot social and emotional wellbeing program in partnership with the Blue Cross Blue Shield of Wyoming Caring Foundation and the Department of Social Work at the University of Wyoming.
The club offers a holistic approach to youth development with a focus on the three core areas of Academic Success, Character & Citizenship and Healthy Lifestyle.
As part of the club's health and wellness programs, teens are given the opportunity to display positive behaviors that promote well-being, set personal goals, and grow into independent adults.
Teens learn to move their bodies and stay active in Triple Play, eat nutritious and balanced meals in Healthy Habits, and now have the opportunity to develop mindfulness and resilience skills through the Social and Emotional Wellness program.
To implement this brand new social and emotional wellbeing program, launched in the fall of 2021, the club welcomed Jamie Vargas, the University of Wyoming's Masters student in Social Work, to the youth development team.
Jamie, who will be joined by other students later in the program, works directly with members at all three locations to help them identify and understand their feelings, learn the skills needed to move their thinking from destructive to constructive change, and incorporate mindfulness techniques into her everyday life.
Jamie offers the Social and Emotional Wellness program weekly and looks forward to meeting the unique needs of club members and helping them develop a platform for lifelong mental health and wellbeing.
"Emotional wellbeing is critical and something that is not taught enough. Through this program, we are working to equip children with simple, effective skills and coping mechanisms that they can rely on to deal with difficult emotions and situations, "said Jamie.
This program provides UW students with an opportunity to gain hands-on experience and complete their field internship while using their skills to support the youth who need us most.
Each student builds their knowledge and expertise through courses and mentoring with social workers.
From there, they can transfer their insights into the club environment while developing an accessible and engaging curriculum for social and emotional wellbeing.
As a key partner in the club's wellness initiatives, the Blue Cross Blue Shield of Wyoming Caring Foundation has supported the Healthy Habits program since 2015 and recently a suicide prevention initiative for the Boys & Girls Club across the state.
The Caring Foundation continues to advocate accessible, high quality mental health resources, with an emphasis on helping children manage emotions and build resilience from an early age.
"The Caring Foundation is committed to helping children and families get the mental health care they need," said Diane Gore, president and CEO of Blue Cross Blue Shield of Wyoming. "One approach is to improve access through this new partnership, and we hope to change the discussion about mental health by helping our teens get the resources they need to be at home, in school and away from home to thrive in the community. "
The need for these emotional wellness resources is immense as the club sees young people struggle with personal challenges and insecurities on a daily basis and feel overwhelmed, lost and isolated.
Whether it's about the safety of their family, the ability to deal with an addiction controller, peer pressure at school, or other concerns about their future, local youth have problems beyond their age.
Many of these challenges have been exacerbated by the COVID-19 pandemic as our low-income and vulnerable members continue to face the greatest financial and emotional stress.
In addition, psychiatric resources outside the club can be costly, have long waiting lists, or generally inaccessible to parents who work during the day or do not have reliable transportation.
Through this new program, the club seeks to fill the mental health gap and ensure that all teenagers have access to the care they need.
The program benefits club members directly while nurturing the next generation of mental health professionals who will soon be ready to offer their much-needed community services.
"I've spoken to countless club families and seen firsthand the urgent need for mental health resources in our community. It's critical that we connect teens with someone they can talk to about their frustrations while helping them develop coping skills and become aware of their own emotions, "said Justin Pendleton, CEO of Cheyenne's Boys & Girls Club . "The club is grateful to have partners like The Caring Foundation and UW who are committed to both the mental and physical health of our youth."
Central Wyoming's Boys & Girls Clubs will also be running a pilot social and emotional wellbeing program for teenagers in and around Casper.
Together with The Caring Foundation and UW, the Wyoming Boys & Girls are excited to offer this unique pilot program and create a club culture that values ​​mindfulness, emotional intelligence and positive mental health practices.