Pakistan's financial wellness platform Abhi raises funds
Pakistan's financial wellness platform Abhi is raising funds
By Leandra Monteiro
today
Abhi
financial wellbeing
Fund management
Abhi, Pakistan's very first financial wellness platform that enables employees to access accrued salaries in advance, announces the successful completion of a capital increase ahead of Serie A. The fundraiser was led by the international venture capital firm Global Ventures and supported by VentureSouq, VEF, US VC company Next Billion Ventures and Rally Cap. Regional VC firms were also involved – Sarmayacar and i2i Ventures. The funds will be used to support continued growth and meet overwhelming customer demand for Abhi's platform.
Even with very low cash burn rates and positive free cash flow four months after launch, Abhi's explosive growth and market opportunity in Pakistan is likely to result in further Series A funding in the near future.
Omair Ansari, Abhi Chief Executive Officer, said, "We are very excited to announce this fundraiser. Receiving investment and support from companies like Global Ventures, VentureSouq and other major VC names gives us great confidence in our business model. The proceeds will help us meet the tremendous customer demand we are experiencing; Our growth has exploded since going into full operation in July. We already work with over 75 companies that have a workforce of a quarter of a million people. We look forward to helping more companies in Pakistan meet employee cash needs flexibly and help employees cope with financial stress and unexpected expenses. "
Abhi's goal is to combat financial stress by enabling employees to meet their financial obligations without falling into debt – but also for the benefit of employers. The platform does not incur any costs for employers – and thus avoids any impact on the salary cycle or cash flow.
For pre-Abhi employees, there were three options for accessing cash: company-based pay advances, which was a tedious process, credit cards, or loans from financial institutions, the latter two of which were both lengthy and expensive.
With Abhi, employees now avoid expensive alternatives and lead times, as Abhi's platform provides quick access to accrued salaries in advance, both interest-free and Sharia-compliant. Employees submit an advance salary application via the Abhi app or website, and the funds (after a flat-rate deduction of 2% of the transaction fee) are deposited into the account of the employee of their choice, with automatic deductions on the next pay slip – eliminating any risk of overspending will.
Abhi already works with over 75 companies including Baskin-Robbins, ePlanet and TPL Corp, which have a workforce of a quarter of a million people.
Noor Sweid, General Partner at Global Ventures, said: "Abhi is our first investment in Pakistan. Not only are we excited about the country's $ 3.5 billion opportunity in the consumer finance market, but we're also excited about the stellar founders who are leveraging it. Abhi, a pioneer in the Pakistani advance salary market, enables its employees to regularly and consistently meet their financial obligations through instant loans. Omair and Ali make an impact on communities by creating financial wellbeing for the thousands of workers in the country and their families. "
Sonia Gokhale, General Partner at VentureSouq, commented, "Abhi's business model has a long-term positive impact on pay hikes in Pakistan, and with such strong market opportunities in the region, we are very excited to support Abhi in her growth and goals."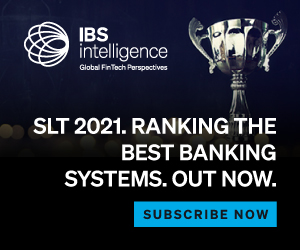 Previous article
ApolloX launches Hybrid Derivatives Exchange to make crypto accessible to everyone
Continue reading
Next article
ADCB-Egypt introduces AI-based fraud detection solution via SAS
Continue reading