Reimagining Financial Benefits: Supporting Holistic Financial Wellness
overview
Date: Tuesday, June 29, 2021
Time: 2:00 p.m. ET | 11:00 a.m. PT
Costs: Free
Provided by:
The current financial services market presents many challenges and opportunities. What plan sponsors and employees are looking for has shifted from supporting retirement needs to providing tools for employees to manage current financial pressures and planning for future financial needs such as retirement and healthcare. Savvy benefits executives are reinventing the benefits by taking a holistic financial wellness approach to financial benefits and giving employees more control.
Join this free webcast to learn what's changing in the benefits space so employees can make better decisions about their current finances and plan for their future. Topics discussed will be:
Trends affecting employee benefits – from the effects of COVID-19 to financial stressors, unequal access to financial planning, and more
Insights into the new paradigms affecting employer-funded financial benefits
How to use built-in, personalized benefits to optimize business results and support a workforce with holistic wellbeing, financial wellbeing and employee retention
Speaker: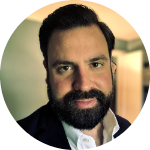 John Larson
| General Manager, Financial Benefits Solutions at Conduent
A thought leader in financial benefits, John has spent the last 15 years helping clients define and develop innovative wealth and retirement solutions in the areas of performance, defined contribution, financial wellness, and total rewards.
Join Now!